Guest Seminar: Engineering Resilience for Cognitive Systems
We are pleased to share this open seminar from guest speaker Professor Mario Trapp, Director of the Fraunhofer Institute for Cognitive Systems at IKS (Munich, Germany).  It takes place in conjunction with a Half-time PhD Seminar & Discussion (13.00-15.00 Efficient Strategies for Safety Assurance of Automated Driving) and an Interactive Workshop (15.30-17.00 Holistic Technological Perspectives on Safety of Automated Driving Systems -Methods for Provision of evidence).  If you are interested in joining for some or all of this Resilience Meets Assurance day, please email tecosa-admin@kth.se to register, stating which session(s) and whether you would like to join in real life (KTH Campus) or via Zoom.
ABSTRACT:  Resilience is currently one of the most popular terms as soon as it comes to the quality of software-intensive systems. Mostly, however, it is just used as a modern label for existing dependability concepts. But resilience is much more than that. It stands for the property of a system to optimize utility whilst preserving safety in uncertain contexts. This means  a tremendous change of principles. Resilience is about building flexible structures that are capable to adapt to even unforeseen contexts by changing their structure and their behavior – it is the goal to optimize utility whilst preserving safety, it is not the goal to preserve a fixed structure and behavior that were specified a-priori without knowing the contexts the system would have to face. To this end, systems must become aware of their own state and context and adapt themselves, i.e. yielding real resilience requires self-adaptivity, which comes along with a long list of challenges if it comes to safety-critical systems.
This talk will therefore provide a deeper insight into the concept of resilience, how it differs from classical dependability, and how to engineer resilient systems in safety-critical applications. To this end, it will approach a definition of resilience based on existing work in the dependability field but also by revisiting the history of resilience in other disciplines. It will elaborate what we can learn from the physical, psychological, and ecological mechanisms of resilience and it will derive a conceptual framework for Cognitive Resilience that helps us to engineer resilient cognitive systems.
BIO:  apl. Prof. Dr. habil. Mario Trapp is Director of the Fraunhofer Institute for Cognitive Systems IKS.  In 2005, he obtained his PhD with distinction from the University of Kaiserslautern, where he also did his habilitation in 2016. In 2005, he joined Fraunhofer IESE, where he was initially responsible as a department head for the topic area of safety-critical software before being head of the "Embedded Systems" division from 2009 to 2017. After being appointed Acting Director of Fraunhofer ESK (today Fraunhofer IKS) effective January 1, 2018, he assumed this role on a permanent basis on May 1, 2019.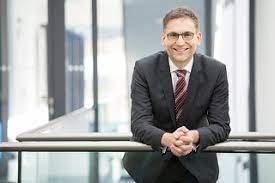 For many years, Prof Trapp has been contributing his expertise in the development of innovative embedded systems in the context of successful partner projects, in cooperation with both leading international corporations and small and medium-sized enterprises. His current personal research focus is on safety assurance for autonomous and distributed systems, which form the technological basis of many future scenarios such as Industrie 4.0 or automated driving.
He is the author of numerous international scientific publications and teaches as an apl. Professor at the Department of Computer Science of the University of Kaiserslautern.  You can read more at: https://www.iks.fraunhofer.de/en/institute/director/mario-trapp.html
Related Events