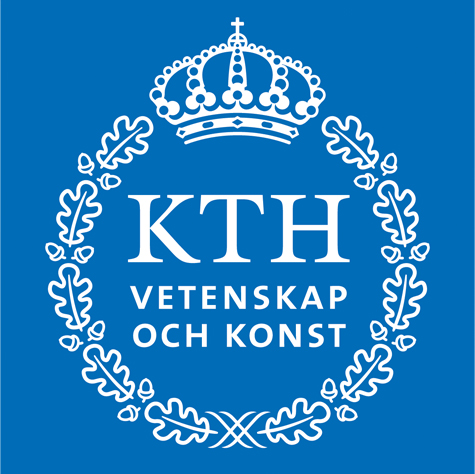 The KTH researchers involved in TECoSA have considerable expertise in their respective fields, all connected to the core objectives of TECoSA.
---
David Broman
Associate Prof. David Broman has a strong background in the development of programming and modeling languages, especially targeted for cyber-physical systems and predictable real-time computing. He has received several outstanding/best paper awards including security for edge computing, hybrid co-simulation, and timed programming for real-time systems. Before joining KTH in 2014, he was a visiting scholar and a researcher at UC Berkeley. David has been granted several prestigious project grants, including SSF's future leader grant (FFL-6, 2017-2021), Swedish Research Council's (VR) project grant (2019-2022), and SSF's framework grant for smart systems (2016-2021, co-PI). David has been part of the design group of the Modelica modeling language since 2005, he is the main designer of the Modelyze system, and he has been a key contributor to the Berkeley PRET20 real-time project and the hybrid co-simulation work for the FMI standard. In 2017, he received KTH's teacher-of-the-year award. David has worked several years in the software security industry, co-founded four companies and co-founded the EOOLT workshop series.

---
György Dán
Prof. György Dán has strong expertise in the areas of wireless, storage and computing resource management and in algorithmic aspects of cyber-physical security. He was a visiting researcher at SICS in 2008, a Fulbright research scholar at University of Illinois at Urbana-Champaign in 2012-2013 and an invited professor at EPFL in 2014-2015. He has been PI of two projects on robust resource management for networked systems funded by the Swedish Research Council (VR), PI of the SSF Modane project on mobile data analytics, co-PI on multiple FP7 and H2020 projects on cyber-physical security and distributed analytics, and is co-PI of the SSF CLAS project on secure machine learning-enabled industrial control systems. He is a distinguished TPC member of IEEE INFOCOM, general co-chair of GameSec 2019, and TPC co-chair of ITC 2019. His research has received 7 best paper awards over the past 10 years, from IEEE and from IFIP.

---
Elena Dubrova
Prof. Elena Dubrova is an internationally renowned expert in hardware security, including the design of energy-efficient cryptographic primitives, secure key storage, countermeasures against side-channel attacks and mitigation of hardware Trojans. She is an author of 200+ international peer-reviewed publications and books, and has a proven track record of successfully transferring technology to industry. Her work has been awarded prestigious awards such as the IBM faculty partnership award for outstanding contributions to IBM research and development. She is a program committee member of top international conferences such as Design Automation Conference (DAC) and Design Automation and Test in Europe Conference (DATE). She has been a principal investigator of many successfully completed projects funded by SSF, VINNOVA and VR.
---
Lei Feng
Associate Prof. Lei Feng has made contributions to the theory and application of advanced control systems technology. He studies control systems of various natures including continuous time, discrete-time, multi-rate, event-triggered, hybrid, synchronous and asynchronous dynamic systems. The theme of his research is on the optimal design and control of dynamic systems, and the research results are effectively applied to various types of mechatronic systems, such as autonomous vehicles, energy minimization of vehicles, hybridelectric and full-electric vehicles, smart manufacturing systems, additive manufacturing, verification and supervisory control of mission-critical software. He is a co-PI of several FP7, H2020, and VR projects and a research leader of XPRES. He has received 3 best conference paper awards.

---
James Gross
Associate Prof. James Gross has strong expertise in the area of wireless networking and edge computing. Over the last ten years, he has been pioneering research in the area of dependable wireless networks, leading a VINNOVA Competence Center research team to realize the first prototypical implementation of an ultra-reliable low-latency wireless networking system, which was spun off in 2015 into the start-up R3 Communications GmbH. Through a competitive Swedish Research Council (VR) grant (2017 – 2020), he is leading research in the area of theoretical reliability/latency modeling of networked systems, while he recently was also awarded the SSF grant ExPECA (2019-2021) for experimental research in the area of edge computing performance modeling. From 2016-2018 he was director of the ACCESS Linnaeus Center, a cross-disciplinary research center with an annual budget of 15 MSEK. His research received in total 5 best paper awards at international conferences over the last ten years.

---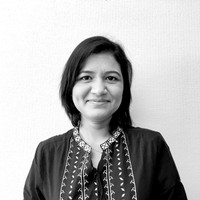 Rafia Inam
Trustworthy AI
Profile
Rafia Inam
Rafia Inam is a senior research manager at Ericsson Research and Adjunct Professor at KTH in research area Trustworthy Artificial Intelligence, Sweden. She has conducted research for Ericsson for the past 8 years on 5G for industries specially for Intelligent Transport Systems., 5G network slices and management, using AI for automation, trustworthy AI and Explainable AI. She is now leading a team of researchers specialized in trustworthy AI, explainable AI, explainable RL, safety for CPS and collaborative robots, risk assessment and mitigations using AI methods. She won Ericsson Top Performance Competition 2021 on her work on AI for 5G network slice assurance, and was awarded Ericsson Key Impact Award 2020,and Key contributor award 2020. She has also won two best paper awards.
Rafia received her Ph.D. from Mälardalen University, Sweden, in 2014 on predictable real-time embedded software. She is a Program Committee member, referee, guest editor for several international conferences and journals. Rafia has co-authored 40+ refereed scientific publications and 55+ patent families.
---
Iolanda Leite
Assistant Prof. Iolanda Leite has extensive experience in the areas of human-robot interaction, artificial intelligence and multimodal interaction. Prior to joining KTH in 2017, she was with Yale University and Disney Research as postdoc. She received the Best Student Paper Award at the Int. Conf. on Social Robotics, Best Submission Award at the ACM Special Interest Group on Artificial Intelligence (SIGAI) Career Conference, and Best Technical Paper Award at the ACM/IEEE Int. Conf. on Human-Robot Interaction. She is PI of a Starting Grant from the Swedish Research Council (2018-2021), co-PI of a Swedish Research Council Project (2018-2021) on Robust Non-Verbal Expression in Virtual Agents and Humanoid Robots, and the recipient of a globally competitive Early Career Fellowship awarded by the Jacobs Foundation. She has been a program committee member of several conferences including the Int. Conf. on Human-Robot Interaction (HRI), and served as program co-chair in the 17th Int. Conf. on Intelligent Virtual Agents (IVA 2017).

---
Jana Tumová
Assistant Prof. Jana Tumová (JT) is an expert in multi-agent planning, coordination and control, application of temporal logics and formal methods in robotics, and correct-by-design control synthesis for autonomous systems. She joined KTH after receiving her PhD in 2013 as a postdoctoral researcher at the Department of Automatic Control. Since 2016, she is an Assistant Professor at the KTH Department of Robotics, Perception, and Learning. She is a recipient of the VR Starting Grant for research on compositional planning for multiagent systems under temporal logic goals (2018-2022) and a co-PI of the EU H2020 project Co4Robots (Achieving Complex Collaborative Missions via Decentralized Control and Coordination of Interacting Robots). She has served as a senior program committee member of the robotics track of AAMAS 2019 (Int. Conf. on Autonomous Agents & Multiagent Systems), as an associate editor of CASE 2017 and 2018 (Int. Conf. on Automation Science & Engineering) and a program committee member of several renowned conferences, such as HSCC (Hybrid Systems: Computation & Control), or RSS (Robotics Science & Systems).
---
Martin Törngren
Prof. Martin Törngren has strong expertise in embedded and distributed control systems, safety, and systems architecting with multidisciplinary research as characteristic throughout his career. He has been a pioneer in bridging the gaps between automatic control and real-time distributed systems, and created one company and one startup. Recent years he devoted research to architectures and methodologies for complex automated cyber-physical systems. In 2017 he established a KTH Digital Innovation Hub on Industrial Digitalization12 based on experiences from H2020 innovation projects and co-created a Nordic academic network on the Industrial Internet of Things. He served as the technical coordinator of the European ARTEMIS project iFEST with 21 partners, 2010-2013. In 2008 he founded ICES, the successful KTH industry embedded systems competence network, which has grown to 30 members and catalyzed many research projects including the TECoSA centre.