Extreme Teaming: how to build successful teams with participants from different partners
Martin Karlsson began with a recap from the April session on team development, reflecting that a team needs to develop a psychological safe environment before building up other team capabilities, such as social sensitivity, listening, non-autocratic execution and commitment. Shared values and vision should normally be developed last for a "regular" team.
The concept of extreme teaming was introduced by Edmondson and Harvey and defines teams that are created by participants from different organisations. This is more common today, where we have a high level of complexity (and a high degree of uncertainty and agreement) in business, and it will probably increase in the future when more and more businesses are expected to develop circular business models.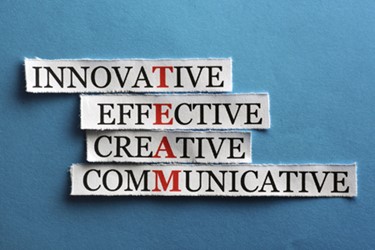 In extreme teaming, it is highly important to develop an engaging vision. It should contain the explicit values of the cooperation as well as a challenging target. The leaders need to remind the participants of the engaging vision as often as possible, and bring it up to avoid confusion and frustration. The workshop participants were divided into smaller groups to discuss the vision of TECoSA.
Psychological safety is the second ring in extreme teaming. Martin raised the issue that, in research collaboration, we often struggle to be open on intellectual property rights as well as commitment to resources. He suggested that participants should be open with the process in their home organisations, which will lead to more open discussions in the collaboration.
The third ring is shared mental models, that all participants are able to share how they see the development as well as their own contribution. The workhop participants discussed how they contribute to the vision of TECoSA.
The fourth ring is agile execution; to have a strategic framework to navigate within and to see the execution as a learning journey.
Professor Magnus Karlberg, former director of the Faste Laboratory, a former Vinnova Centre of Excellence Faste Laboratory, concluded the session with an overview of the Faste Lab, as well how collaboration was successfully carried out there. Please see the slides below for details.
For additional reading on Extreme Teaming, Martin recommended the following:
Psychological Safety Is Not a Hygiene Factor and 4 Steps to Boost Psychological Safety at Your Workplace