TECoSA Seminar – Next generation IoT: Europe's opportunity of Open Edge Computing Platforms
April 7, 2022, 15:00

–

16:00
We aim to bring you a TECoSA Seminar on the first Thursday of each month during term-time. For Spring 2022, the talks will be on-line or hybrid. All are welcome to attend and we look forward to some lively discussions. Members can accept the invitations, non-members can email tecosa-admin@kth.se to register.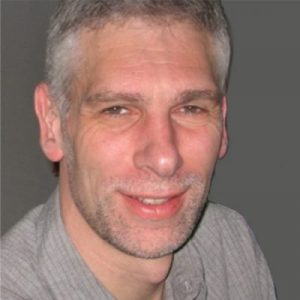 Our April seminar is with Rolf Riemenschneider, Head of Sector "Internet of Things", DG CONNECT, European Commission. The session will be chaired by Martin Törngren, and given in Zoom.
ABSTRACT:  Next generation IoT and Edge Computing are driven by a paradigm shift towards decentralised intelligence, local and swarm computing. Edge computing offers new ways of using computational rexources, enabling to move computation, processing and analytics to the edge of the network and close to the place where data is generated. The new paradigm is characterised by advances in embedded and AI processors, local decision making and reasoning on distributed data and across the computing continuum, from IoT to edge to cloud.  The new paradigm requires a different research and innovation perspective in terms of management across the computing continuum, programming environments for distributed IoT systems and an open platform model to deliver the integration of different edge technologies but also a business execution model that can offer the potential to accelerate market adoption and scale.
The presentation will focus on the strategic approach taken to support research and innovation technologies 'From Cloud to Edge to IoT' under the European Horizon Europe programme.  For more details, see https://www.ngiot.eu/from-cloud-to-edge-to-iot-for-european-data/
BIO: Rolf Riemenschneider is involved in the research and innovation programme Horizon 2020 where he gained experience in research and innovation project management and European policies in the following areas: Advanced Computing, Cyber Physical Systems, Factories of the Future and Internet of Things. From 2009-2015, he managed the ICT activities of the Public-Private Partnership Factories of the Future (PPP FOF). Since 2015, he coordinates the cross-cutting activities  related to Internet of Things in Horizon 2020  across different policy streams with DG AGRI, DG ENER, DG MOVE and DG GROW.
Inside DG Connect, he leads the research, innovation and deployment of the next generation of the IoT with strong computing capacity at the edge exploring features like device virtualisation, interoperability, real-time, energy efficiency and distributed intelligence. As an emerging innovation domain, his key objective is to establish European supply and value chains in cloud to edge to IoT applications and the tactile internet by integrating relevant elements of computing, connectivity, IoT and AI.
One of the key horizontal activities related to achieving the targets of the Green Deal, encompasses the Digitisation of the Energy System, which includes IoT-driven interoperable solutions and products, available especially in the home and buildings, to enable an increased flexibility in energy consumption, foster the integration of renewable energy, and flexible charging of electric vehicles as well as  innovative application and services across sectors like home, building, energy and mobility.