TECoSA Seminar – Configuration of Dependable Edge Computing Platforms for Virtualized Critical Control Applications
We aim to bring you a TECoSA Seminar on the first Thursday of each month during term-time.  All are welcome to attend and we look forward to some lively discussions. Members can accept the Outlook invitations, non-members can email tecosa-admin@kth.se to register.
Our October seminar is with Prof Paul Pop, Head of the Embedded Systems Engineering section at DTU Compute, DTU Technical University of Denmark.  The session will be given via Zoom (https://kth-se.zoom.us/j/66857695267).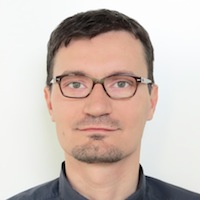 ABSTRACT: Edge Computing offers a unified platform where applications of varying criticality coexist. Critical control applications, characterized by their periodic hard real-time tasks and stringent timing and safety requisites, share the same platform with Edge applications which are aperiodic and non-critical. As we advance towards Industry 4.0 and embrace Time-Sensitive Networking (TSN), the integration of traditional systems like Programmable Logic Controllers (PLCs) with cyber-physical systems via virtualization is paramount. The talk presents the problem of configuring of dependable Edge Computing Platforms (ECPs) for virtualized critical control applications. The configuration poses an optimization challenge aiming to harmonize critical control and Edge applications. We discuss solutions to the placement of virtual PLCs in ECPs and the routing of TSN traffic in industry-based networks, as well as solutions to facilitate an ECP's extensibility for adding future control applications without exhaustive re-certification, also supporting the hosting of multiple dynamic Edge applications.
BIO:  Paul Pop is a Professor of Cyber-Physical Systems at DTU Compute, Technical University of Denmark (DTU). He has received his Ph.D. degree in computer systems from Linköping University in 2003. His research is focused on developing methods and tools for the analysis and optimization of networked dependable cyber-physical systems. In this area, he has published over 150 peer-reviewed papers, three books, and seven book chapters. He has served as a technical program committee member on several conferences, such as DATE and ESWEEK. He has received the Best Paper Award at DATE 2005, RTIS 2007, CASES 2009, MECO 2013, DSD 2016, ETFA 2020, and an outstanding paper award at RTNS 2022. He is the coordinator of the Nordic University Hub on Industrial IoT has coordinated the European Training Network on Fog Computing for Robotics and Industrial Automation.