TECoSA Seminar – Autonomous self-organized edge IoT intelligent systems – research directions
February 3, 2022, 15:00

–

16:00
We aim to bring you a TECoSA Seminar on the first Thursday of each month during term-time. For Spring 2022, the talks will be on-line or hybrid. All are welcome to attend and we look forward to some lively discussions. Members can accept the invitations, non-members can email tecosa-admin@kth.se to register.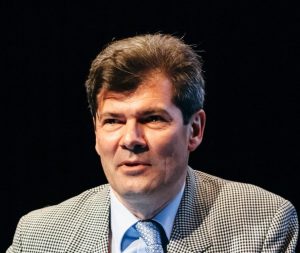 We kick-off 2022 with a talk by Dr Ovidiu Vermesan, Chief Scientist at SINTEF Digital.  The session will be chaired by Martin Törngren, and given in Zoom.
Autonomous self-organized edge IoT intelligent systems – research directions
ABSTRACT: IoT and edge computing offer new ways of using computational resources, enabling the push of computation, processing, and analytics to the edge of the network and close to data sources. Edge processing embedded in IoT devices is enhanced by artificial intelligence and cognitive technologies, involving sensing/actuation, learning and reasoning on distributed data and across the edge continuum. This new paradigm for addressing the collective behavior of decentralized, self-organized IoT systems requires a different innovation perspective and research directions. The presentation will give an overview of the future trends of edge intelligence technologies focusing on IoT roadmaps.
BIO: Dr Ovidiu Vermesan holds a PhD degree in microelectronics and a Master of International Business (MIB) degree. He is Chief Scientist at SINTEF DIGITAL, Oslo, Norway. His research interests are in the area of embedded electronics, smart sensor systems, cognitive-communication systems, intelligent edge processing and IoT technology. Dr Vermesan received SINTEF's award for research excellence for his work on implementing a biometric sensor system. He is currently working with projects addressing integrated autonomous systems, intelligent connectivity, cognition systems, security, artificial intelligence for digitizing industry, edge computing, and IoT. He has authored or co-authored over 85 technical articles and conference papers. He is actively involved in different European partnerships activities. Dr Vermesan has coordinated and managed various national, EU and other international large-scale projects covering applications in green mobility, manufacturing, energy, and smart environments. He coordinates the IoT European Research Cluster (IERC) and is the Chair of the Alliance for Internet of Things Innovation – AIOTI IoT Research and Partnerships working group. Dr Vermesan has recently co-edited a new book on "Artificial Intelligence for Digitising Industry – Applications" that provides in-depth insights into use cases implementing artificial intelligence (AI) applications at the edge and the transition to Industry 5.0.