TECoSA Course Module "Fundamentals of Security for Edge Computing" (2/2)
October 19, 2022, 13:00

–

15:00
Attendance is free to all TECoSA members. To register, please email tecosa-admin@kth.se stating which module(s) you wish to take. Alternatively, calendar invitations will be issued to everyone on the tecosa-all mailing list. You can register by accepting the invitations that are of interest to you. (This module runs on more than one date – please be sure to accept all the relevant invitations.)
Format:  Two 2-hour workshops plus self-study assignment
Location: Kista Campus, with "join on-line" option
Timing: Weds 5 Oct kl.13-15 and Weds 19 Oct kl.13-15 (all CET)
Module led by: KTH: Elena Dubrova (dubrova@kth.se)
Content: *Introduction to cryptography (secret and public cryptosystems, encryption and authentication basics); *Attack vectors; *Anti-tamper techniques.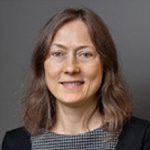 Prof. Elena Dubrova is an internationally renowned expert in hardware security, including the design of energy-efficient cryptographic primitives, secure key storage, countermeasures against side-channel attacks and mitigation of hardware Trojans. She is author of 200+ international peer-reviewed publications and books, and has a proven track record of successfully transferring technology to industry. Her work has been awarded prestigious awards such as the IBM faculty partnership award for outstanding contributions to IBM research and development. She is a program committee member of top international conferences such as Design Automation Conference (DAC) and Design Automation and Test in Europe Conference (DATE). She has been a principal investigator of many successfully completed projects funded by SSF, VINNOVA and VR.