Around 95 people from industry, research institutes, local society, the press and KTH gathered together on 1 September for the inauguration of the new TECoSA testbeds. The event took place within R1, the historic (and atmospheric) former experimental reactor hall beneath KTH. Click here for a short video (LinkedIn)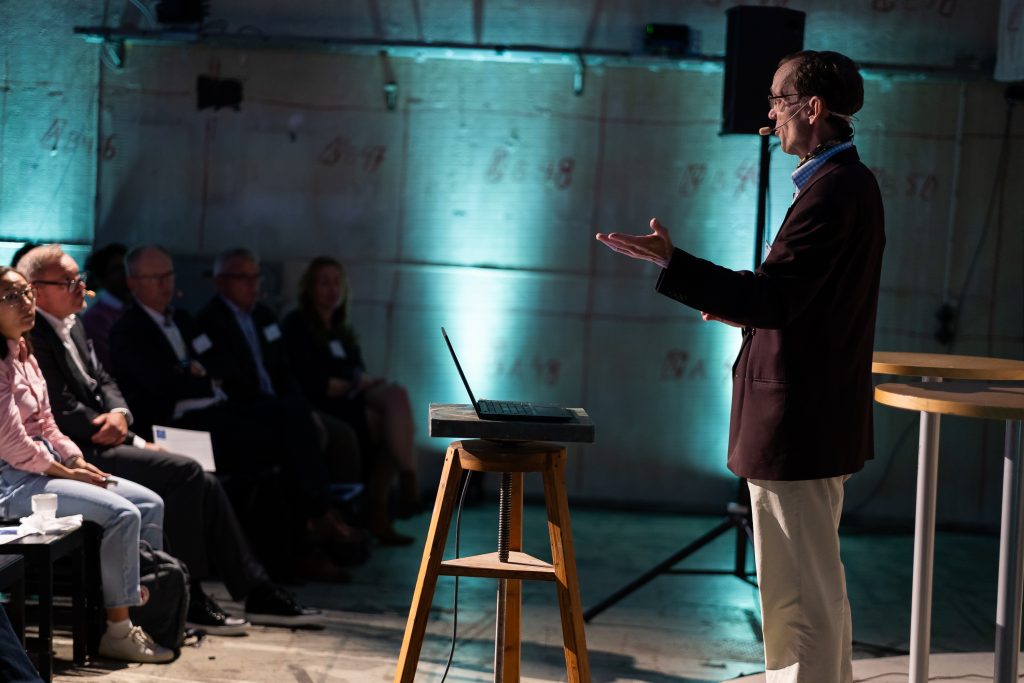 Following a welcome from TECoSA Director Martin Törngren, the event opened with talks from KTH Pro-Rector Mikael Lindström on the strategic collaboration behind the testbeds, and Jonas Eden (CMO for Telenor) on the role of future smart infrastructures. [Slides available to TECoSA members via the Members Area.]
In a panel debate led by TECoSA Project Lead Jana Tumova, key figures from KTH and TECoSA partners reflected on the potential and the impact – and on the challenges involved. [We are very grateful to Magnus Frodigh (Head of Research, Ericsson), Petter Bedoire (CTO SAAB), Jonas Eden (CMO Telenor), Calle Moberg (CTO Avassa), Andreas Ahlström (Director of public funding and research collaborations, Einride) and Mikael Lindström (Pro-Rektor, KTH) for their time and their insights.]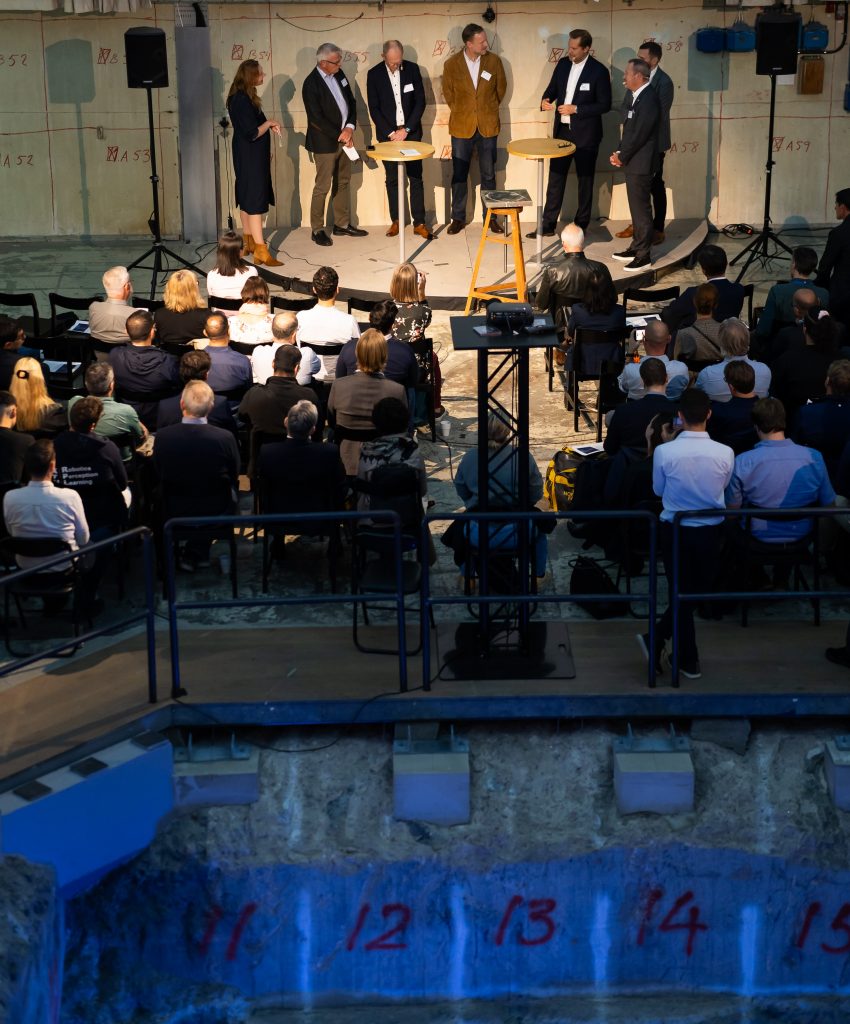 TECoSA Co-Director James Gross gave an introduction to the testbeds, then guests were able to visit the indoor and outdoor set-ups, with Demos and the chance to talk to the researchers behind this major collaborative effort.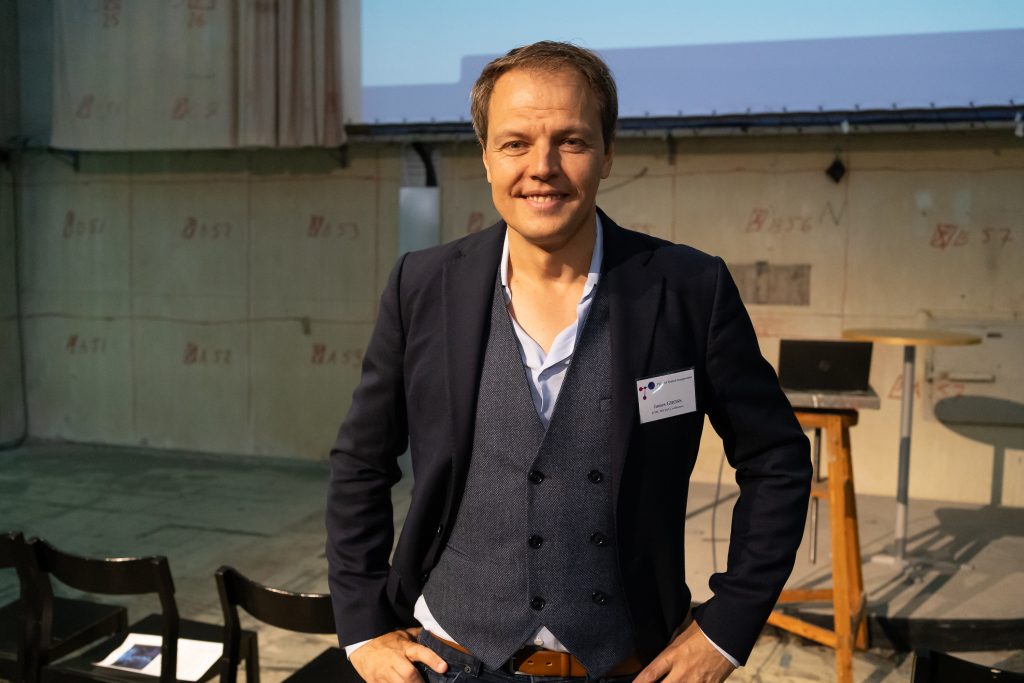 Outdoor Testbed: Established with KTH on-premise edge compute facilities on the KTH Valhallavägen campus, the testbed is coupled with the 5G outdoor network of Telenor and Ericsson. Telenor provides network access, and preferred routing of data to the edge compute facilities on KTH premises.
Indoor Testbed: Inside R1, which offers a totally shielded environment perfect for free experimentation with wireless communication, there a number of routers mounted into the ceiling. TECoSA has deployed two radio networks comprising of software-defined radios as well as commercial 5G equipment, (provided through Telenor, based on Ericsson equipment). Major effort has been invested into the backend software and hardware infrastructure, allowing flexible, repeatable and automated experimentation.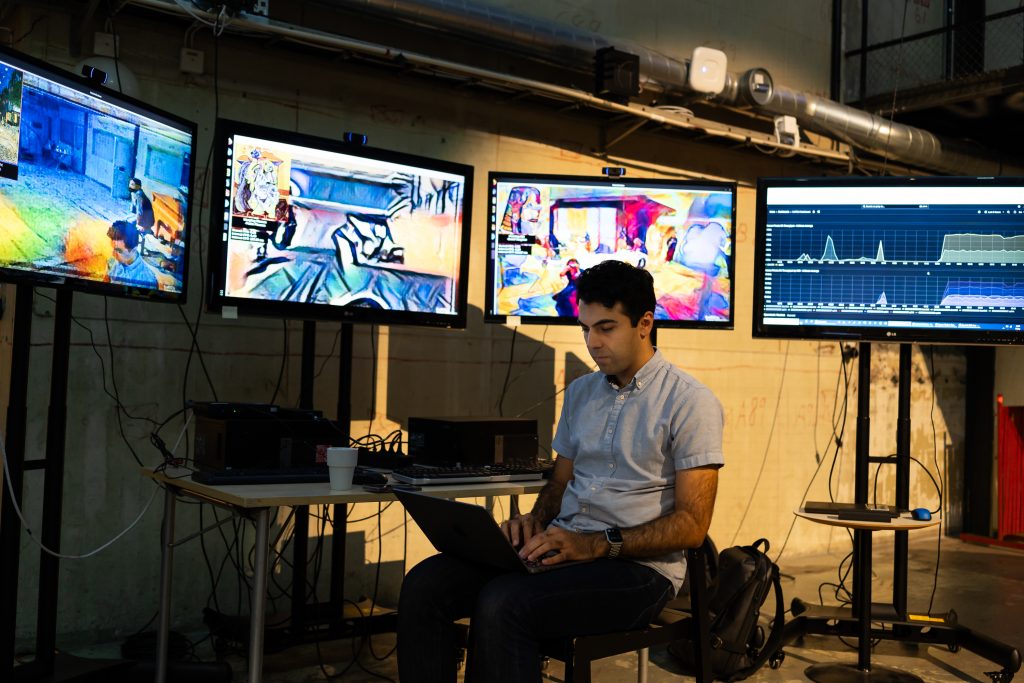 The Tesbed Demos included:
OpenRtist – Interactivity and XR applications of edge computing – Illustrating performance advantage of edge vs. cloud computing / Demo: Performance difference illustrated through OpenRtist application / Collaboration: KTH and Telenor / Contact: James Gross
Collaborative awareness for connected road traffic – iIllustrating safety and performance enhancements potential with shared awareness / Demo: Automated vehicle & road side camera data combined to enhance road actor awareness, with 5G and edge compute / Collaboration: KTH, Xensevision and Telenor / Contact: Martin Törngren
Inverted pendulum control with off-loading – illustrating the potential of edge computing for real-time control tasks / Demo: Inverted pendulum on a mobile platform, with onboard controller vs. with containerized controller in edge node / Contact: György Dan
Soft robot and scale model car control with off-loading – illustrating how advanced state estimation and control algorithms can be offloaded to the edge by 5G and the time delay is acceptable / Demo: the soft robot shape is estimated by an UKF algorithm based executing on an edge node. The scale can autonomously run to a target and avoid obstacles with navigation and and decisions executed and provided from an edge node over 5G. / Collaboration: KTH and Kvaser / Contact: Kaige Tan, Lei Feng
---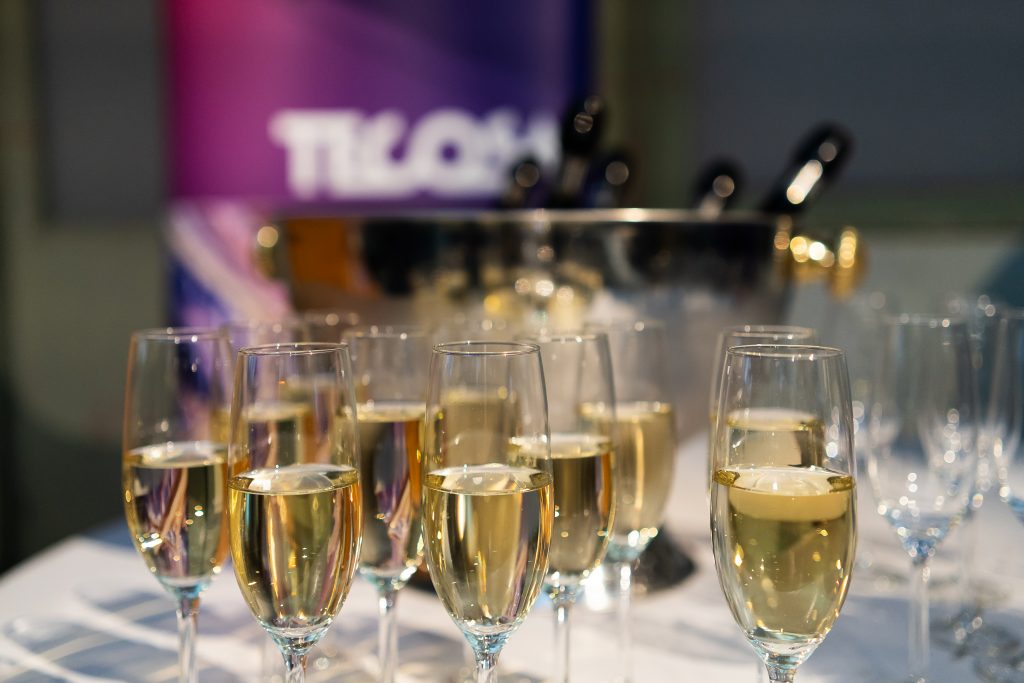 "We are very happy!" said Martin Törngren. "The extensive cooperation that has gone into setting up the testbeds, and the demonstrations of them, clearly shows the potential and the interest. In the coming months we will be fine-tuning the installations and ramping up research using the testbeds. We will also start to work out a 'usage model' for external researchers and companies, likely to be implemented sometime next year."