On Friday 2 December, 50 members joined the 10th quarterly TECoSA meeting. The half-day event was hosted by Saab at the company's headquarters in Stockholm city centre. The meeting started with an update from Director Professor Martin Törngren on TECoSA collaborations.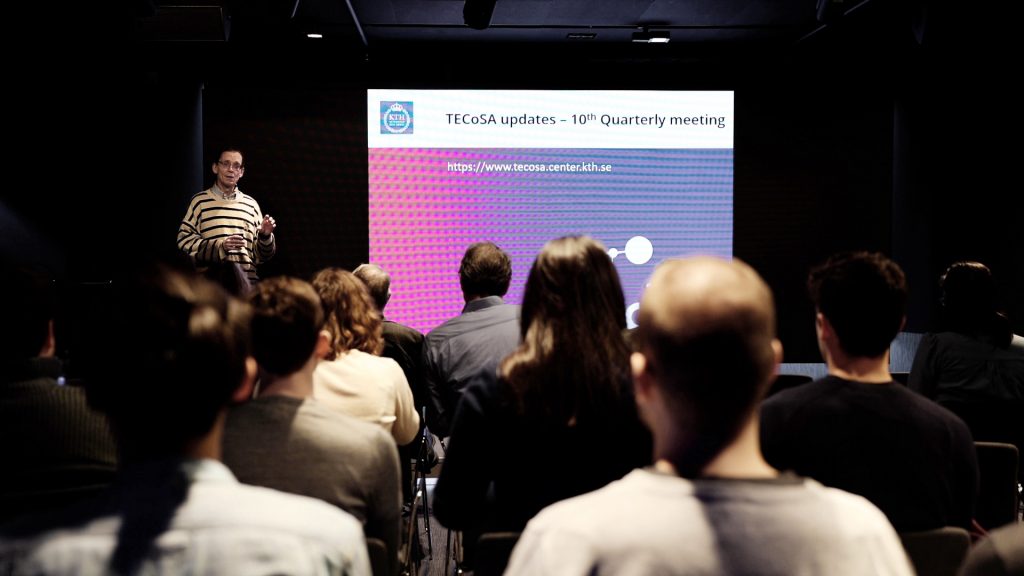 ---
Saab took the opportunity to introduce some of its products, research and activities connected to the TECoSA scope – to focus on edge centric themes – and to involve partners in research and demonstrators focusing on this particular theme.
"Applied research on edge technology and trustworthiness is particularly important for future defence and security applications", said Stefan Andersson, Corporate Strategy & Technology at Saab and Saab's TECoSA representative.
Several speakers from Saab followed, talking about the importance of TEcOSA in connection to defence applications i.e. command & control, defence cloud and joint-operation demos.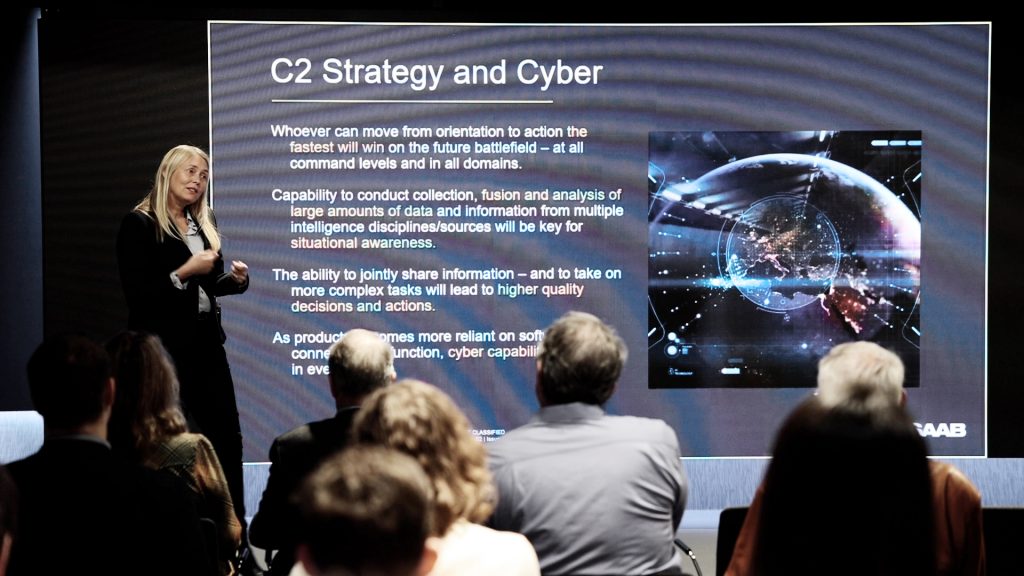 As well as updates on the plan for the new projects (see item 4 below), the main attraction of the day was TECoSA's first ever real life
Poster Session
This really highlighted the breadth (and challenges) of the field we are working in, and the impact and progress TECoSA has made during the first two and a half years!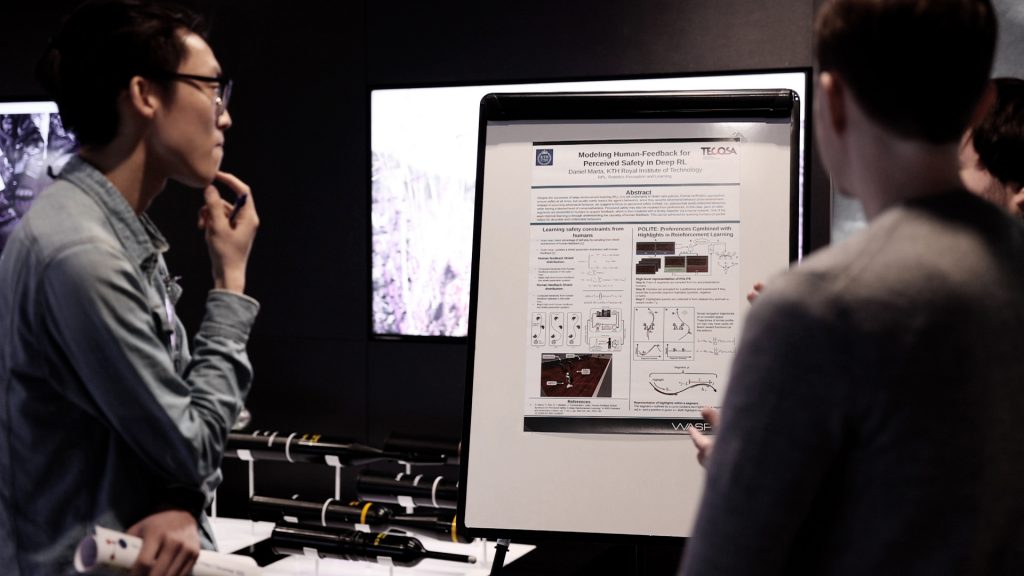 "The students pitching their research projects to the audience as well as presenting their posters in the buzzing Saab product showroom was certainly a knowledge feast – a bonanza of sorts!", said Saab's Jenny Gardner.
A recording of the Pitches will be published in January, and the posters are already available to members via the Members Area on the homepage.